Hoods to Woods
A No Wasted Days™ Story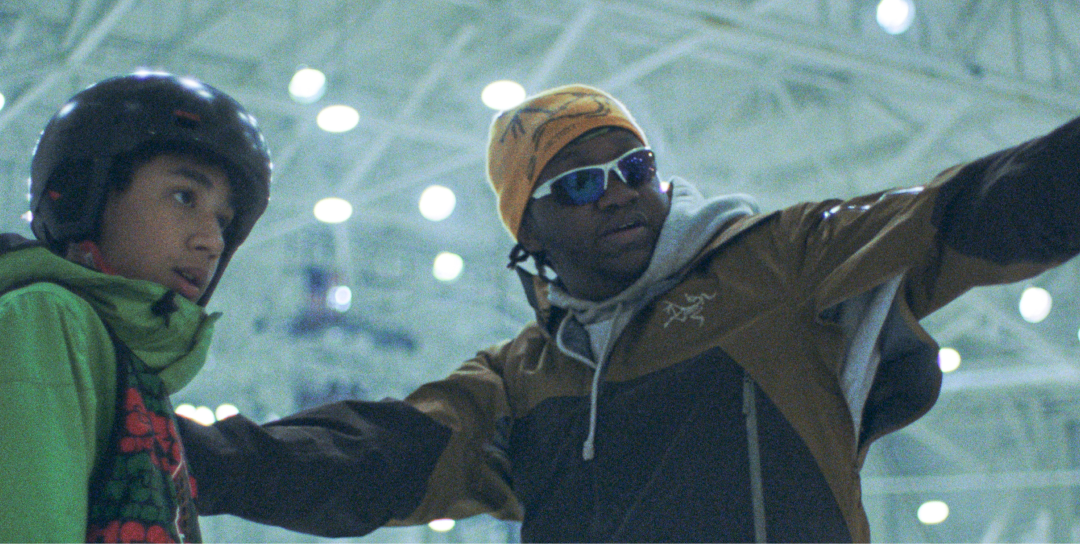 "Getting kids off concrete is the most important thing to us. You teach a child something that becomes a part of their world, and it continues for life."
—Omar Diaz, co-founder of Hoods to Woods
Serigne Diao is 23 years old. Today he works for Hoods to Woods, but he was just 12 when he learned to snowboard with this organization. Now he keeps the cycle going, teaching a new generation of city kids how to ride.
"I grew up thinking, 'I'm an inner city kid and people who do that kind of stuff are from the suburbs.' In Brooklyn, you didn't really see a lot of Black kids in snowboarding."
Serigne loves where he grew up, but it was a lot of concrete. "When I got started with snowboarding it was like, I gotta take advantage of the opportunity, especially with people I'm familiar with. It made me feel welcome, made me feel like a lot more stuff is possible," he remembers.
It helps to have a huge indoor ski hill just over the river in New Jersey. Called Big Snow, it's an enclosure next to the NFL stadium where the NY Giants and NY Jets play. Serigne and the crew will sometimes head to Mountain Creek Resort for outdoor riding, but the easy access of Big Snow means they can teach kids how to snowboard all year round—all the kids have to do is get on the Hoods to Woods bus in New York.
"The first time I was snowboarding, to keep it frank, I was trash," he admits with a half smile. "Honestly, I stuck to it primarily because there were people there that believed in me. I was thinking, maybe they're seeing something I'm not seeing because I don't think I was that good. It made me think that there's no obstacle that's too tough for me to conquer."
There's a lot of mystery to a sport like snowboarding when you don't grow up around mountain culture. What do you wear? Where do you go? How do you not fall over? Hoods to Woods takes away those obstacles, so kids cut to the fun part and feel like they belong. Plus it's all free.
Serigne doesn't mind the extra travel it takes to be an avid snowboarder living in Brooklyn, NY. Maybe it's just a New York thing, you ride subways, bikes and your own two feet to get where you gotta go. In the end it's always worth it. "You get to the point where you almost can't imagine your life without snowboarding," he says.
"A day on the mtn, away from whatever situation may be at home or in the neighborhood, it's like freedom for these kids" says co-founder Brian Paupaw.
Brian started Hoods to Woods with Omar Diaz in 2009. He loved snowboarding, and he dreamed of bringing the full experience to kids in the city without access to mountain sports.
When Omar heard his vision, he offered to help. It took over a year of work and persistence to get it off the ground, but 14 years later they're going strong, equipping and teaching kids from the greater New York area to ride all year round.
The hardest part is having to turn kids away due to capacity and resource limitations, so they're constantly working on ways to grow and gain support.
Serigne loves supporting Hoods to Woods because of how much he got from it, and now he gets to be there for the moment a new kid figures it out. No matter how long it takes. He knows it's something that'll reverberate throughout that kid's life—they've realized they can do something new that's not easy, something they never saw themselves doing.
"Having something like Hoods to Woods in more areas around the country, it would impact the culture tremendously. Even though I've been with Hoods to Woods for 10 years, I'm still growing, still have a lot more to do," he says.
A day on the mtn, away from whatever situation may be at home or in the neighborhood, it's like freedom for these kids.