THE EVOLUTION OF ASHIMA SHIRAISHI

Welcome to the team, Ashima Shiraishi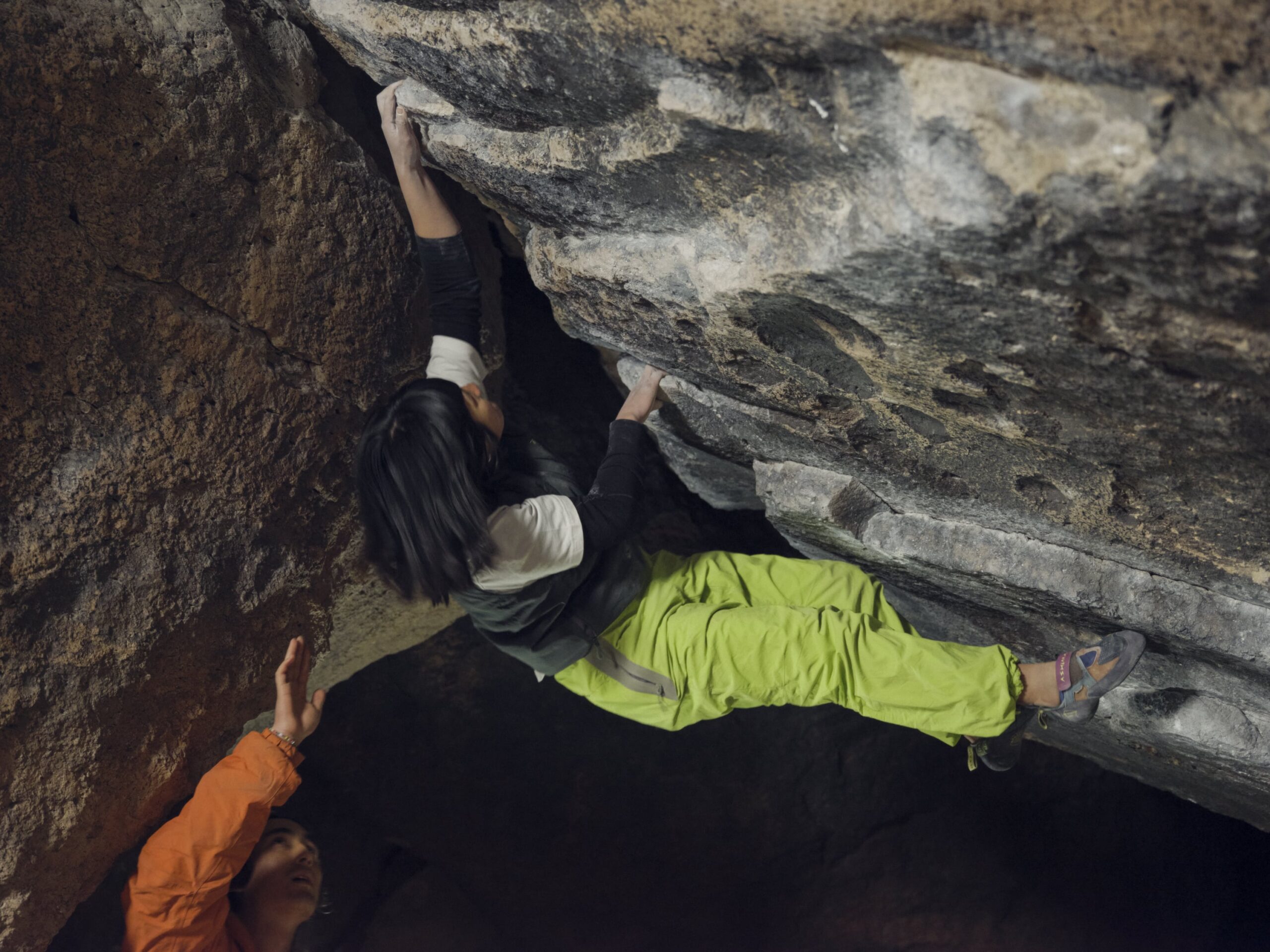 Words—Cyrena Lee, Photos—Asato Iida
A conversation with former child prodigy and professional climber Ashima Shiraishi, now twenty years old, may surprise you, because the least interesting thing she has to talk about is climbing.
Most people may not know that she's an introvert, who prefers deep conversations to 'idle chit-chat'. Her interests beyond climbing are varied; on a recent FaceTime catch-up with Ashima, our conversation touched on everything from practising her French (she's learning on DuoLingo) to the philosophy of Terunobu Fujimori's architecture to a recent episode of the Huberman Lab podcast on the neuroscience behind timing our sleep and meals with our circadian rhythms.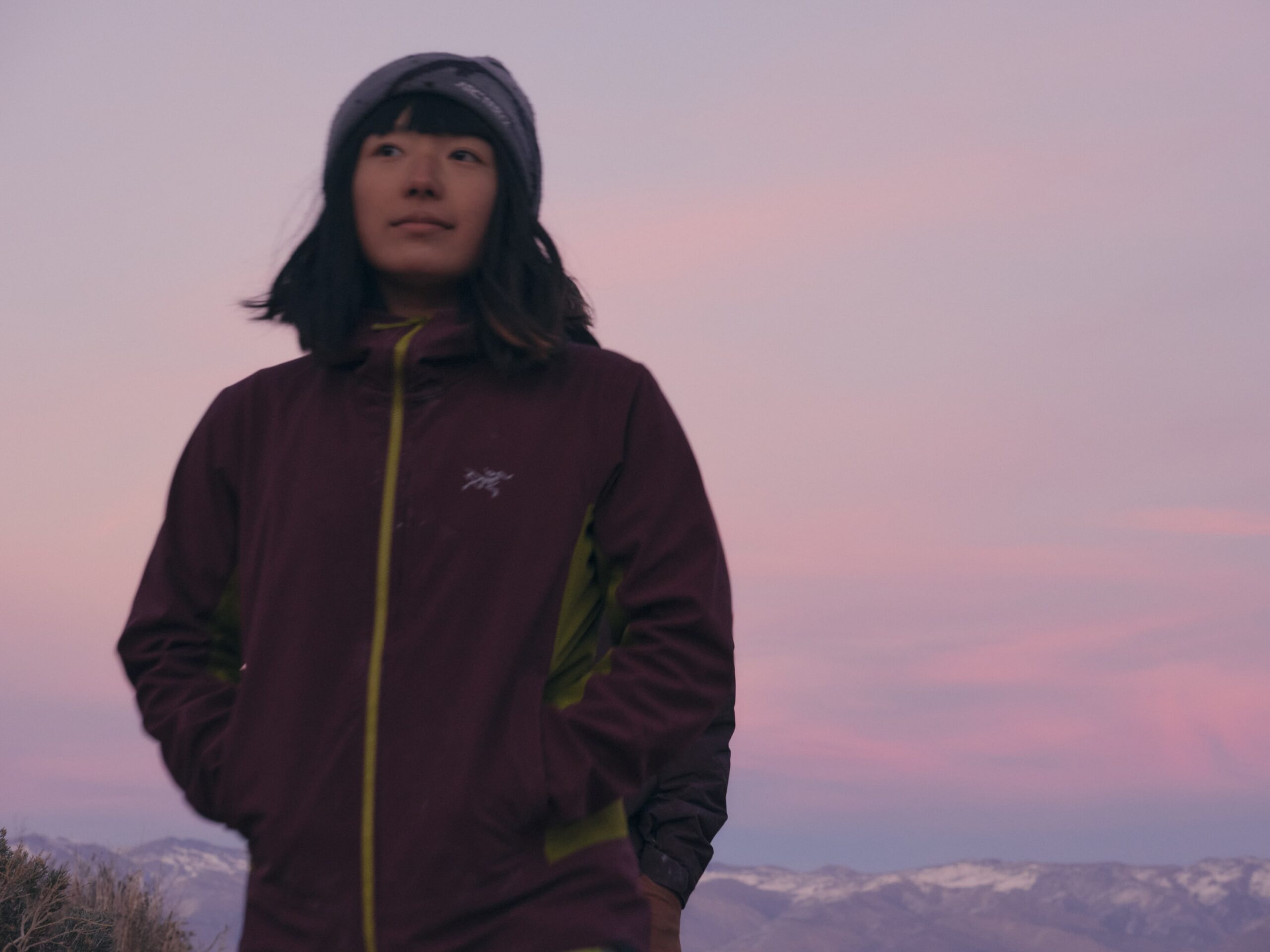 World-class athletes are often most known for their achievements in the sport—which Ashima has no shortage of: she was the world's youngest person to send a V10 (The Power of Silence) at age eight and a V12 (Martini Right)  at age nine, the youngest to send a 5.14c at age eleven, and the world's first female to climb a V15 (Horizon) at just fifteen. Her titles include six Youth World Championships, the 2017 USA Climbing Sport Open National Champion, and the 2019 USA Climbing Bouldering Open National Champion. She's been on a Forbes 30 under 30 list, given a TEDxTeen talk, and even authored a children's book on climbing.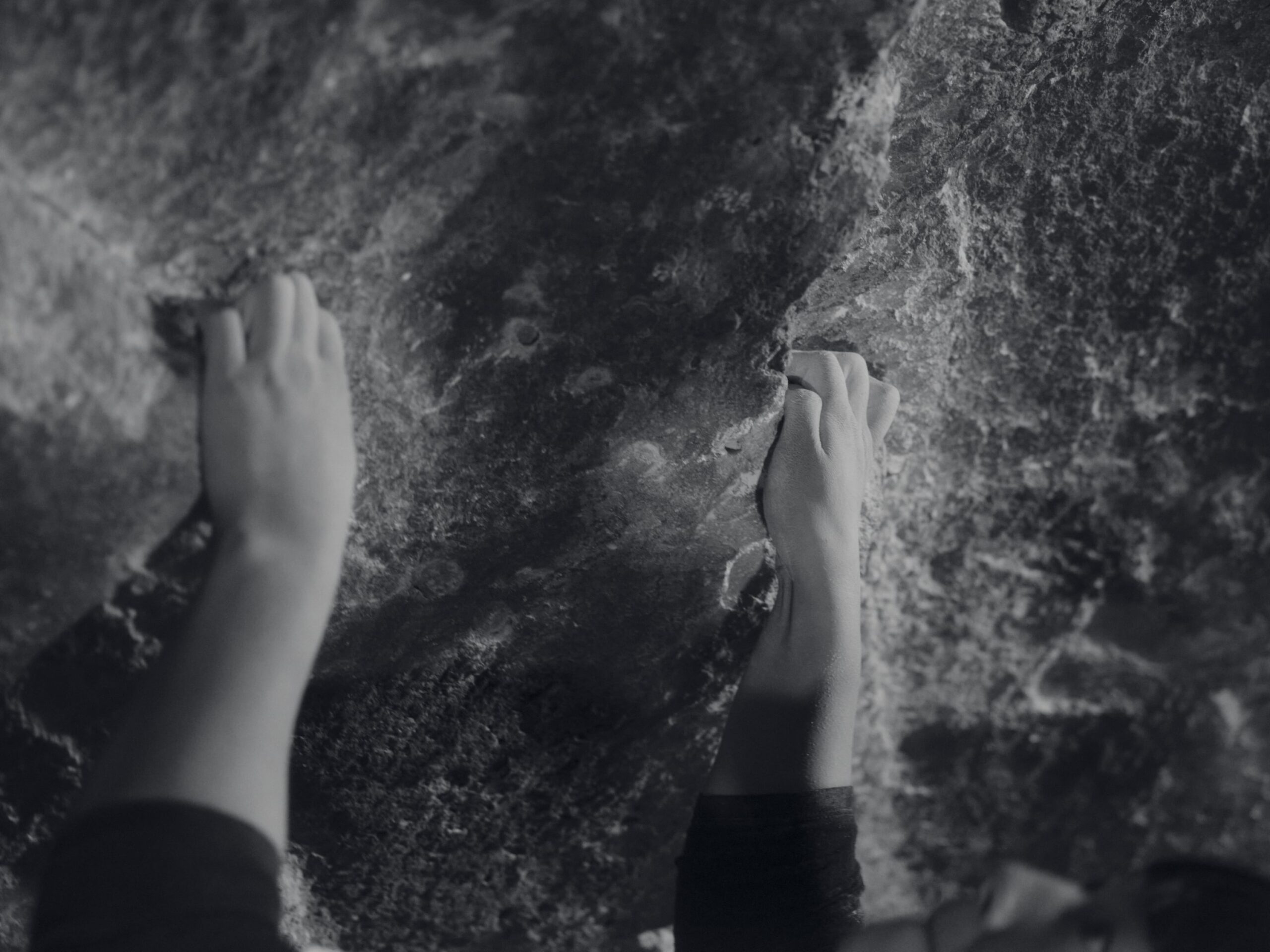 But what makes Ashima even more impressive is not her feats in climbing but how she achieved this despite having all the odds stacked against her unusual background. Born and raised in a rent-controlled Chelsea loft of New York City in 2001 to immigrant Japanese parents who spoke little English and struggled to make ends meet each month, Ashima discovered climbing by happenstance one day at Central Park's infamous Rat Rock. Fate changed the course of her life, and from that day onwards her father, Poppo, a retired Butoh dancer, who had become her dedicated caretaker and babysitter, then transitioned into overseeing her climbing career.
With a strict and intense training schedule—and the help of free climbing memberships and rides to competitions from her local New York gym—Ashima's guided dedication combined with her innate talent paid off. She quickly gained a number of sponsorships that most climbers never even dreamt of, from the likes of Petzl, Evolv, and even Coca-Cola Japan, Nikon and All Nippon Airways.
Joining the Arc'teryx team marks a new era of Ashima's climbing career. Now able to make decisions for herself without the restrictions she once had as a minor, Ashima recently left her management team of over a decade and signed with a new-school agency, Outer/One, that represents a new generation and diverse faces in climbing. Which sponsors she signs with now and how they collaborate is her call and her call only.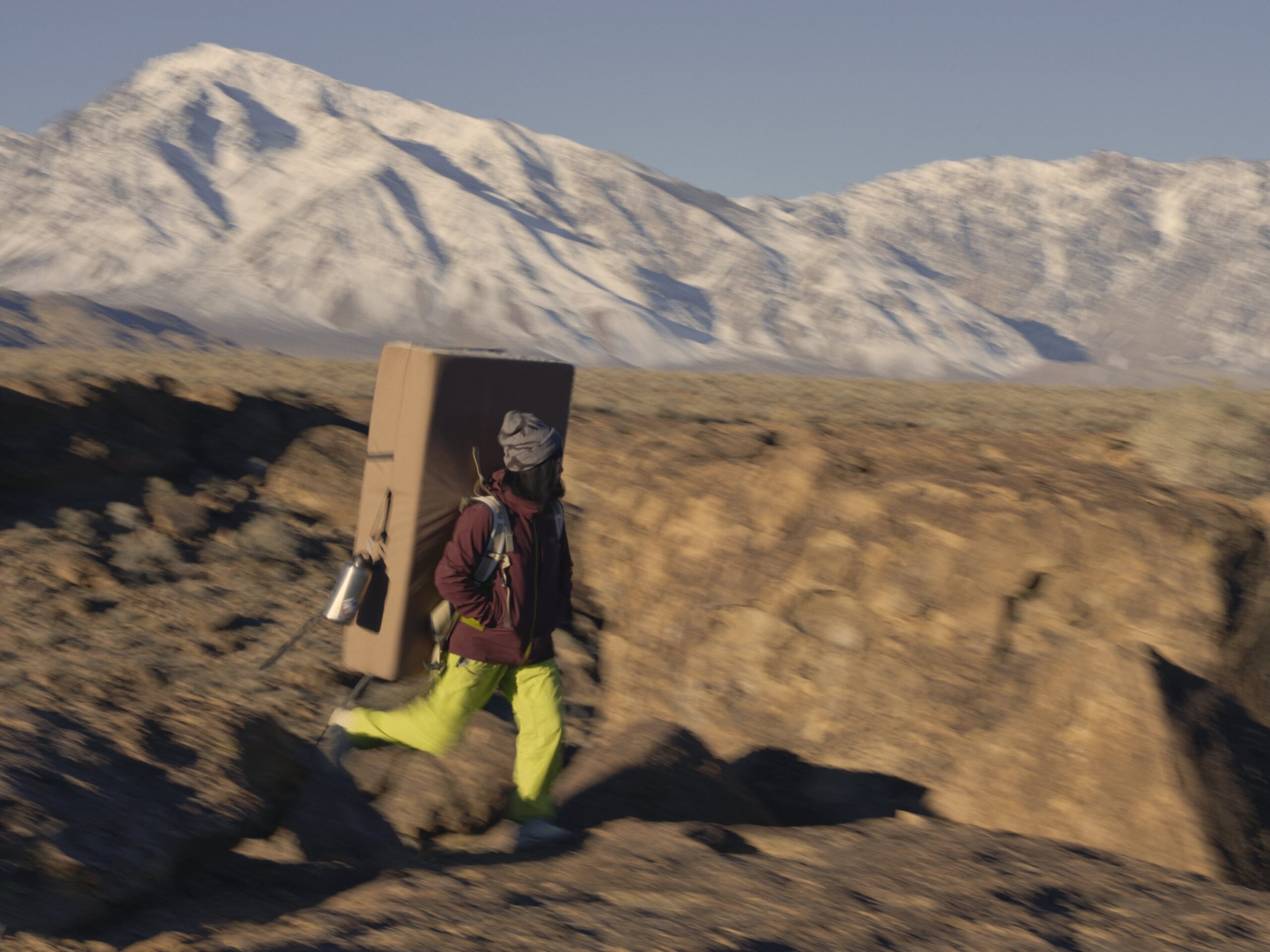 Her road to adult freedom was rocky: for Ashima's senior year of high school, she relocated to Tokyo in order to train in preparation for the 2020 Olympics, to chase a long-time dream. Once her high school diploma was in hand, she turned her focus exclusively to intensive training for competitions on the World Cup circuit as preparation for the Olympic qualifiers. But those plans were derailed by a worldwide pandemic and challenging qualifying rounds that combined sport, lead and speed climbing. As time collapsed and sped up during a strange quarantine year, Ashima found herself burnt out and suddenly with a lot more free time. From there, she decided to focus on what she loves most—outdoor climbing, exploring and learning.
For the first time, I made this decision based on what I genuinely think aligns with my future goals and values that I have. I feel that I have my own voice, my own opinion and independence.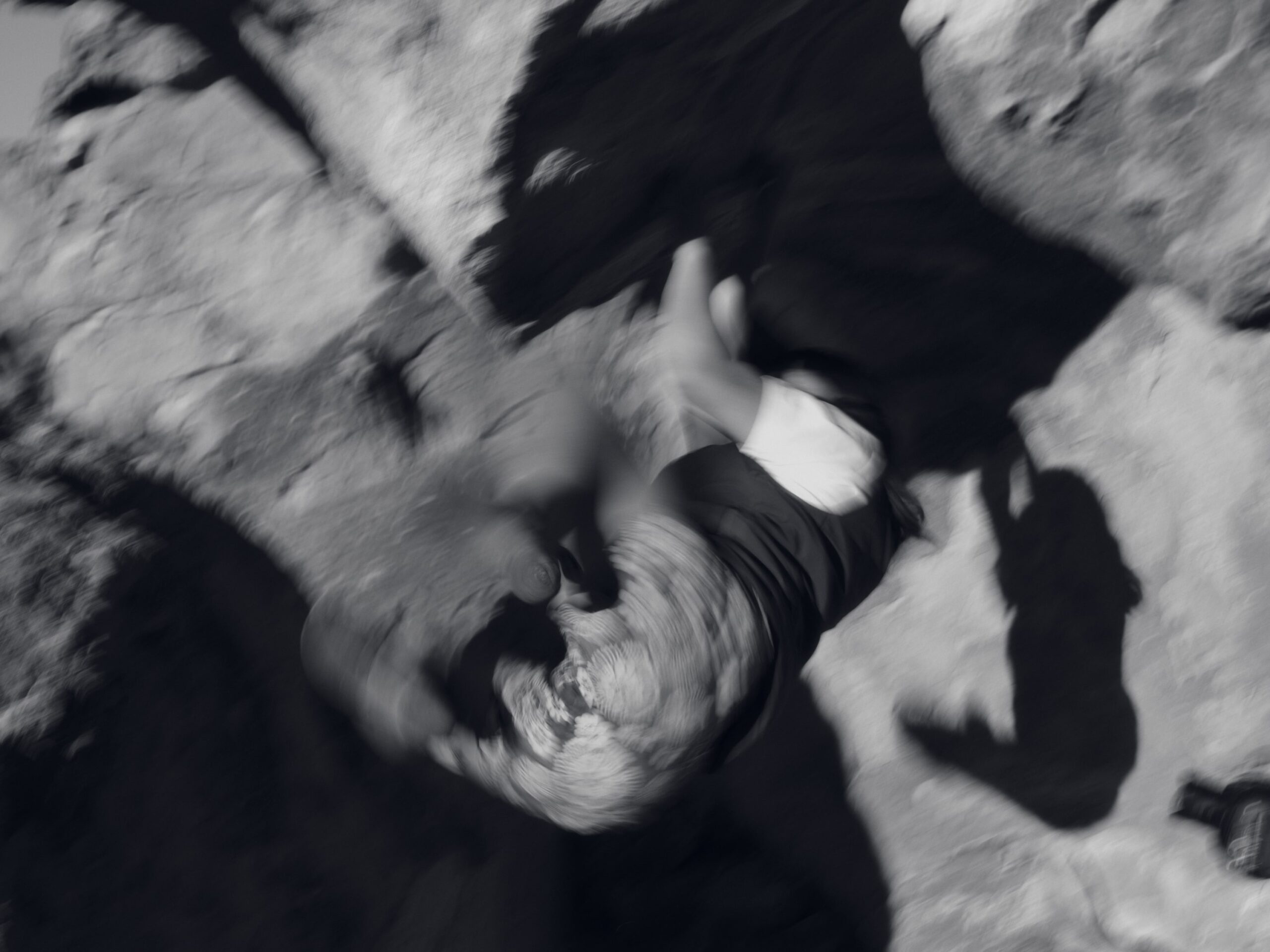 "I am trying to explore a lot of different things that are both climbing and non-climbing related—projects like sewing, crafts, woodworking and other ways of creating things. And farming." On the climbing front for 2022, Ashima has her sights set on Hypnotized Minds in Colorado, but sending a V16 is just one item on her bucket list for the upcoming year. Another includes an upcoming trip to Japan to partake in the famed Shikoku 88 Temple Pilgrimage in Japan, located in the islands her father hails from. The route is one of the few circular shaped pilgrimages in the world and is known for self-reflection and to change for the better.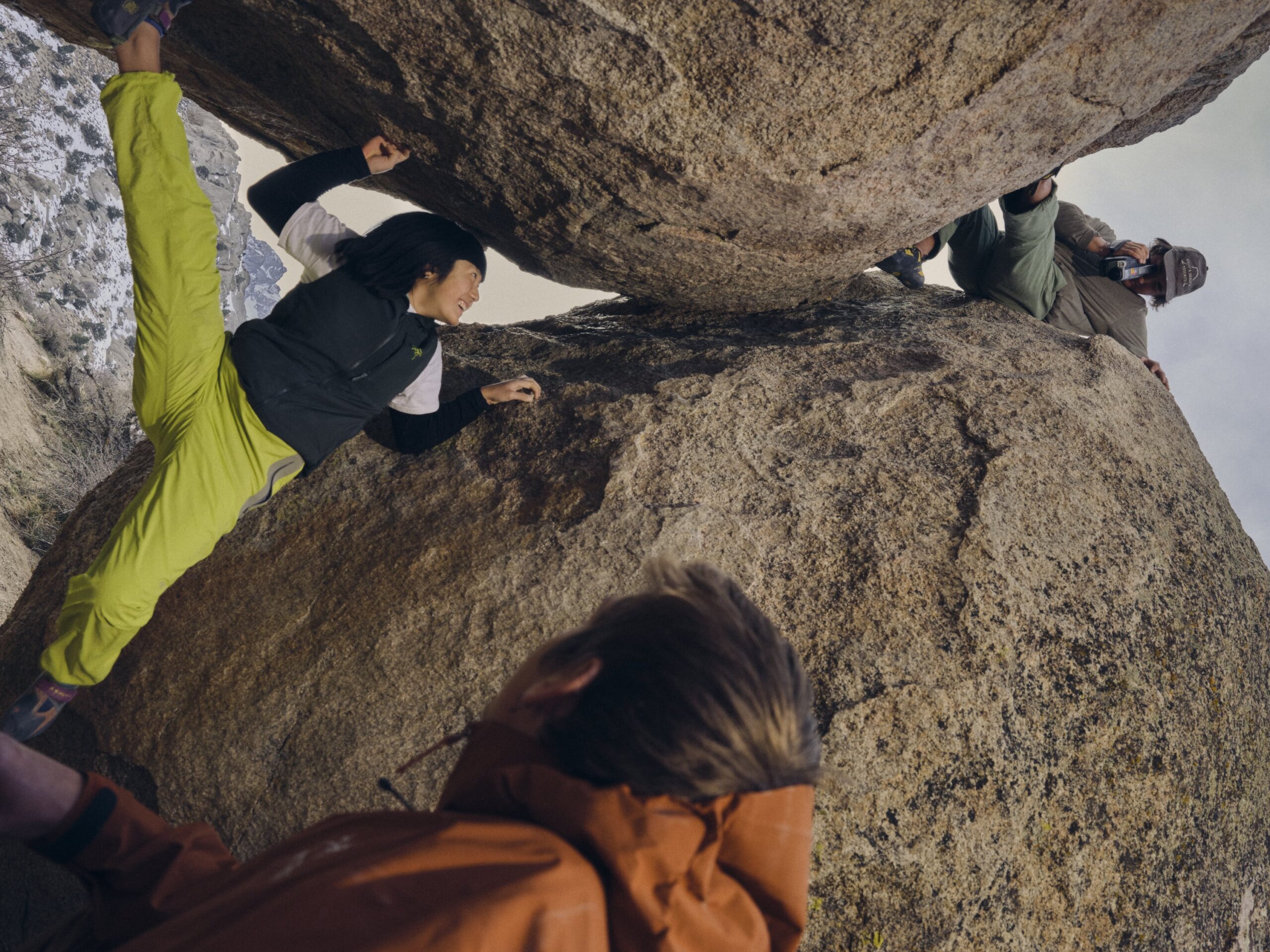 Circularity and sustainability are important values for Ashima, who grew up wearing hand-sewn climbing pants made by her mother and thinks often about the life cycle of the products we use in our everyday lives. "I like Arc'teryx's emphasis on trying to find ways to repurpose their excess materials from their factories and create something out of it rather than going to waste with their ReBird program. It's exciting to be forward thinking on what clothing can be, while being sustainable and less damaging to our earth."
One of the rare climbers also known for her sense of fashion (her credits include interviews with SSENSE and a Hypebeast feature) Ashima's eclectic style mixes urban vintage finds (her current prized possession: a thrifted pair of Vivienne Westwood bondage pants found for $30 in Tokyo) with earthy tones and technical gear for her outdoor adventures. Her style is practical and playful, and this lightness of spirit infused with joy is applied to everything she does. This coming spring, she's helping Braindead and Arc'teryx organize a fundraising competition event, which will highlight not only inaccessibility to climbing, but inequality in general. "It's going to be a playful comp that brings climbing back to its roots: fun, camaraderie, and good energy. Each person is on their own individual climbing journey, which is different and should be appreciated."
Where Ashima's own climbing journey will take her in the future is anybody's guess. Her capacity to surprise hasn't let up, because when I asked her what song she's been listening to on repeat, she paused before breaking out into a slight giggle: "I've been getting into country music lately. David Allen Coe." Further down the line, she does dream of one day having her own farm and building her own homestead with lots of veggies, a few chickens, perhaps even a couple of cows. "No matter what, I want to be creating things. I can't define what it'll be, but I love working with my hands, using my creativity and imagination to think up things and to put them into the world. Spreading joy. That's something I wish for in the future—more time in nature, and to always be in appreciation and awe of what is around us."