COLE RICHARDSON HAS ARRIVED

Cole Richardson shouldn't be. That is to say, the skier he is doesn't make sense—not when you consider where he grew up.
The Canadian Rockies are a cold, cruel, and icy place, demanding disciplined, forceful turns. Richardson's style, however, is purposely loose and playful, breaking free from his turn radius at every opportunity to smear and wheelie, or tube himself in a great waves of pow.
The Canadian Rockies are a cold, cruel, and icy place, demanding disciplined, forceful turns. Richardson's style, however, is purposely loose and playful, breaking free from his turn radius at every opportunity to smear and wheelie, or tube himself in a great waves of pow.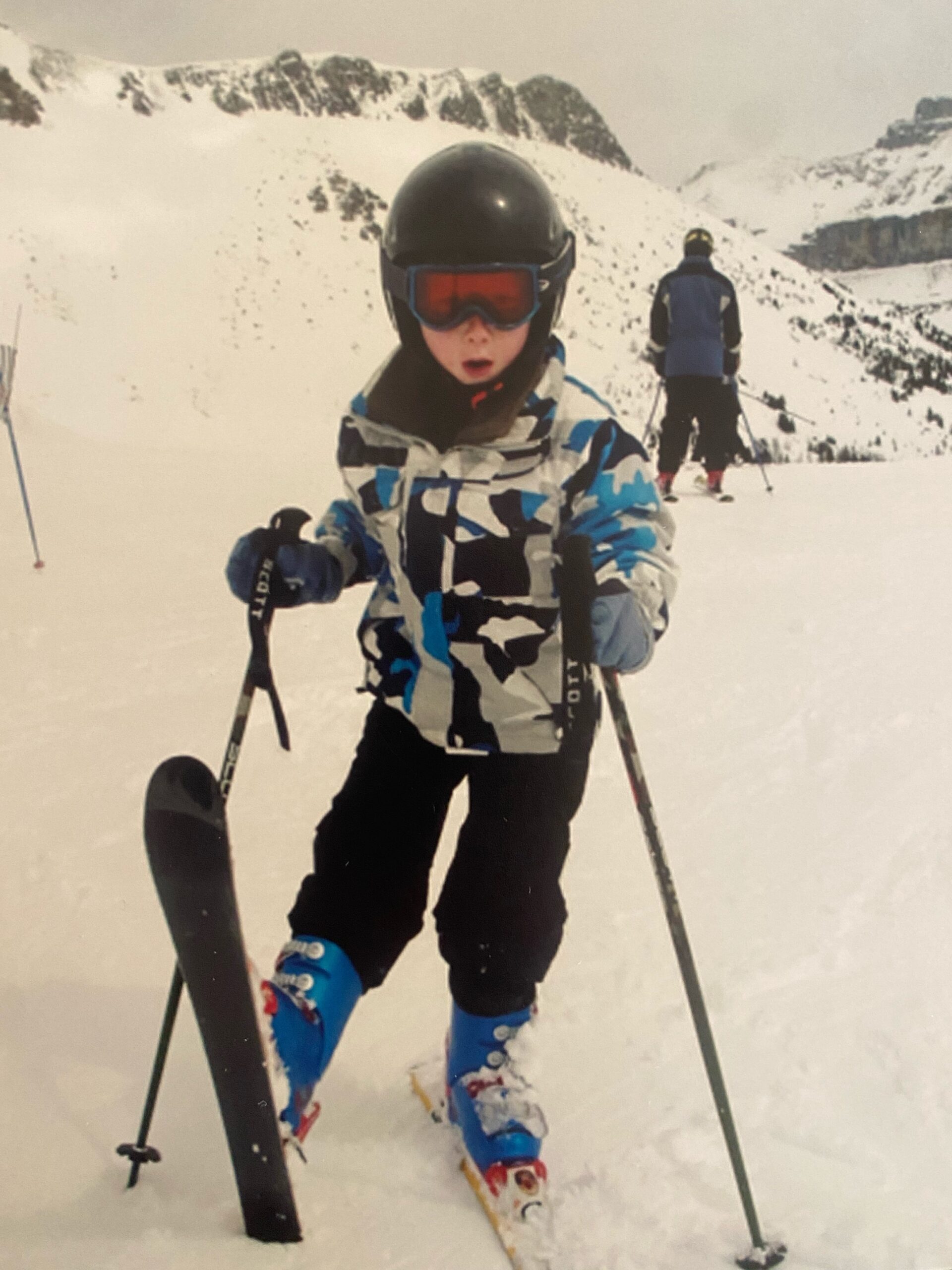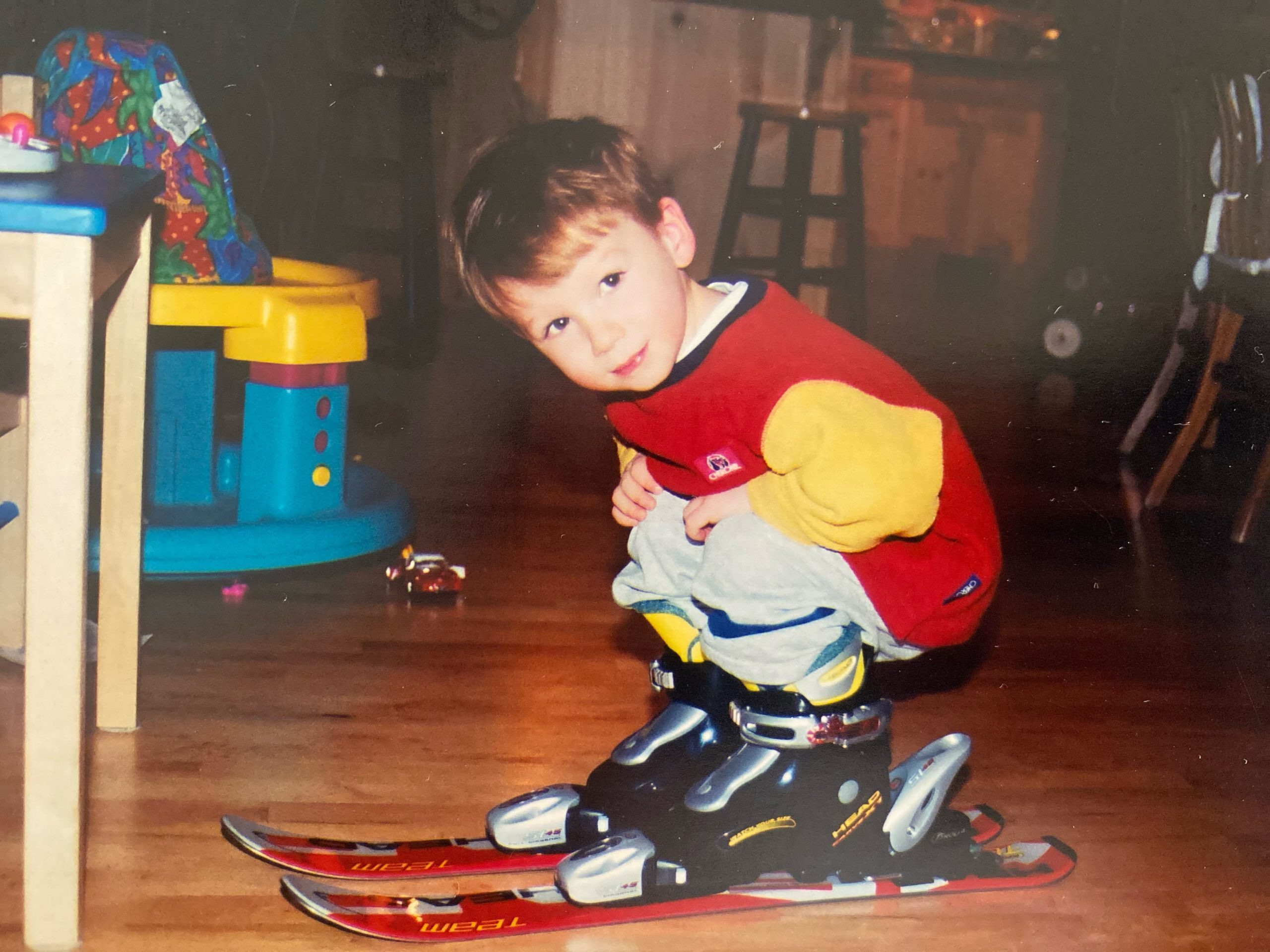 Not only has 21-year-old freeskier from Canmore, Alberta, broken the mold for Rockies style, he's managed to insert his personal flare into the most celebrated ski films of our time, with starring roles in movies by Matchstick Productions and Blank Collective. On the heels of that success, he's now also getting ready to release his first solo project with CK9 Studios, dubbed Yours Truly.  
Not bad for the black sheep of the family. Born to ski-racer parents, the 21-year-old was raised snapping quick turns between gates like most kids in the Bow Valley, and spent much of his youth at Lake Louise Ski Resort. As such, he can lay as picture perfect a turn as you could ask for. He simply chooses not to.  
I always knew I wasn't going to stay in ski racing. I used to bring a full extra outfit to the hill, and at lunch I would swap and go ski park. Or leave at the last hour and just keep at it until the end of the day to try to learn new tricks. I was definitely making time whenever I could leave the gates.
His coaches berated him for it. Especially given his pedigree: His mom, Lynn, raced for the Canadian national team. His dad, Grant, almost made the U.S. national team, and is still one of the most prominent race coaches in the Bow Valley. His sister, Britt, just made it to the World Cup for slalom and GS. If that's not enough, all his cousins race, too. 
But Richardson idolized freestyle-influenced skiers like Sean Petit and Sammy Carlson. For him, the expression in it, and the room to create your own style, made it look liberating. He was also a gymnast, and related to the lofty heights those skiers did their best work at. 
As such, when he was 14, he made the jump to the North American junior freeskiing circuit, which he won. Then, when he was 15, he got recruited to join the WinSport slopestyle team at Canada Olympic Park. It was another hard left turn, but one he chose to take as well. 
I just thought that there'd be some value in doing a little bit of slopestyle, to try to learn some more tricks. So I left big mountain and went full-on into halfpipe and slopestyle for one year.
When he returned to big mountain the next season with a fresh bag of tricks, he didn't focus on the IFSA circuit this time, but instead fixated on Sammy Carlon's Young Guns competition in Revelstoke, B.C. The highly publicized contest challenged four young skiers to mix aerial prowess with big mountain chops in the exact format Richardson was looking for. Of course, he won this too. 
As his star began to rise, it led to an opportunity to shoot with Blank Collective, and a fledgling career as a professional freeskier took shape. But, ultimately, it was his friendship with fellow phenom Sam Kuch that landed Richardson in Matchstick Productions' crosshairs, and made him into one of the most watched skiers on the planet. 
"I recognized his red hair from across the lodge and cruised up to him and congratulated him," Kuch remembers of meeting Richardson at a competition at Whitewater Ski Resort back in 2016. Richardson had won it, of course. "We shared the same ski sponsor, and then a couple years down the line there was a trip we went on down to Mount Baker," Kuch explains. 
The two hit it off, and an epic bromance began. 
Soon enough, the two became ying to each others' yangs: the perfect ski partners. And in 2022, that friendship blossomed into a shared film project with CK9 Studios, out of Nelson, B.C. But when Kuch broke his femur that February, it turned into a solo project for Richardson—an unprecedented spotlight for the young skier.  
Both of our energies were pretty aligned. We call it getting into the pocket, which means just, basically, into the flow state. He has a different look at the mountain, but we're trying to find the same zones. And there's not even any argument as to who's going to ski what line.
Throwing in everything he had, Richardson moved to Nelson and recruited six friends to help him share the rent on a big house. He spent the next two months working hidden backcountry zones to death in an effort to put together the best "season edit," possible. The result is Yours Truly, a masterfully crafted short film with a mellow atmospheric vibe that showcases a new side of Richardson's skiing—where it melds into the soulful calm of the winter environment. 
Richardson is keen to reprise the original project with Kuch this winter, who is back in full form. He still feels he can go even bigger as a skier, especially with Kuch at his side, ramping the energy up. But he also notes that he thinks of this stage of his ski career as school, and Kuch as one of his teachers. 
"I just think, while these opportunities are in front of me, there's a chance to design some [gear] and create ideas for videos. Meeting so many people and collaborating, you can learn so much," he says. 
 Kuch, for his part, says there's a symbiosis there, and that few other athletes have that kind of clarity of intention. 
 He's got a vision of what he wants his skiing to look like, and also where he wants skiing to take him.