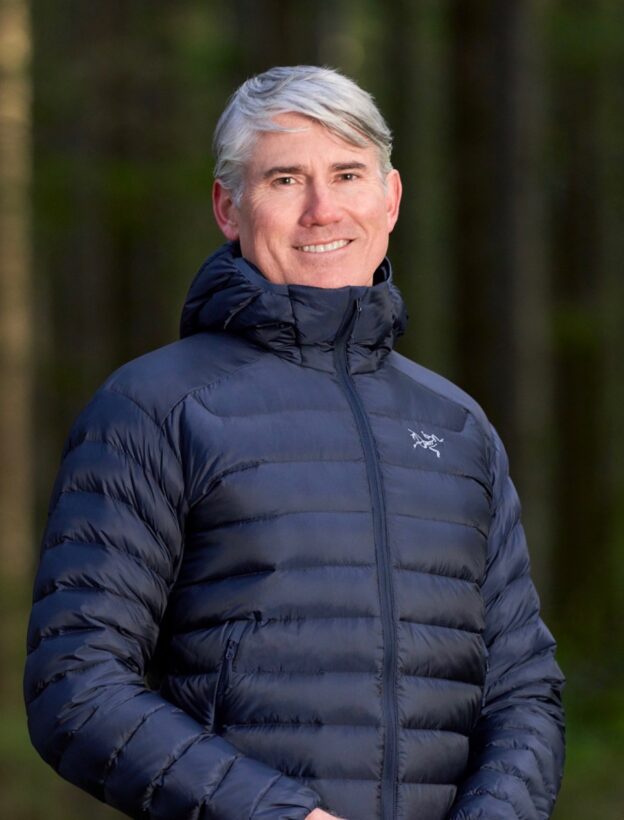 Fuelled by his passion for building diverse, high-performing teams and cultivating leaders at all levels, Stuart Haselden has held senior leadership roles across Away Travel, lululemon, J.Crew, and Saks Fifth Avenue department stores. This passion is central to his business approach, and he sees working shoulder to shoulder with leaders at all levels as critical to building a company's future success.
Stuart continues this approach in his role as Arc'teryx Chief Executive Officer, which commenced in February 2021. He also brings over 20 years of global experience in retail and vertical premium brands, with knowledge gained from working in countries spanning North America, Europe, Asia and Australia. 
Stuart began his own personal leadership journey as a young cavalry officer in the United States Army, which proved to be a life-shaping experience for him. During this time, he formed deeply ingrained beliefs in the human experience of leadership. 
It was also the beginning of a lifelong love of mountain and alpine sports as Stuart was fortunate enough to learn to ski in the Austrian Alps while he was stationed in Germany. He's passed on this passion for the mountains to his three children and at the weekend you're most likely to find him enjoying nature with his family—be it skiing, biking, hiking or swimming. 
Stuart is humbled to be part of such a great team at Arc'teryx that so closely reflects his own personal values.