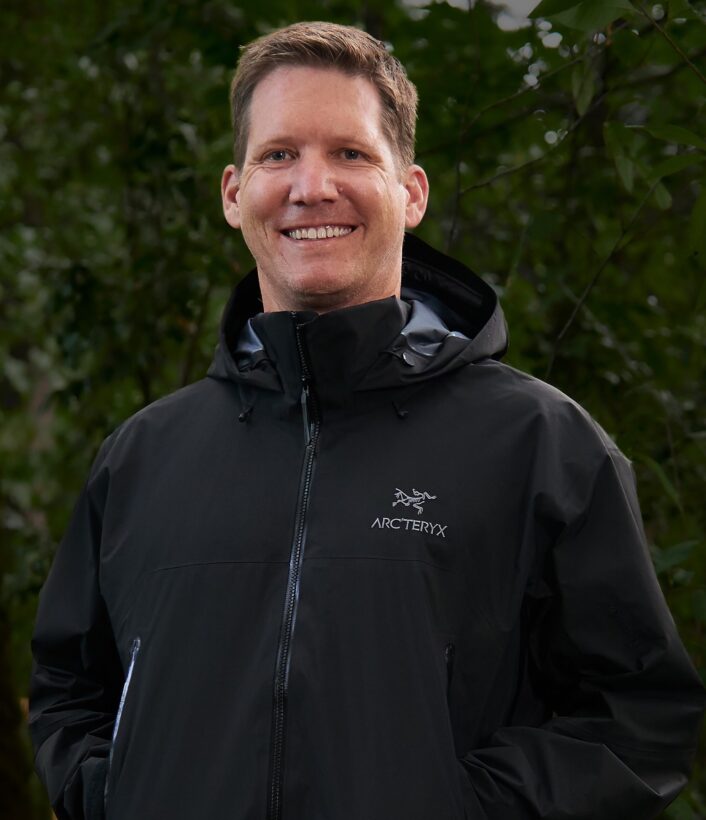 Honoured to be part of a brand with such a rich heritage, Chip Gray joined Arc'teryx in 2023 as Chief Supply Chain Officer. Chip has dedicated himself in this role to finding ways to create opportunities for scalable, sustainable growth and achieving strategic business goals.  
  
Starting his career at Johnson and Johnson, Chip spent 18 years in various supply chain leadership roles including overhauling a factory and revamping its portfolio management strategy. Most recently, Chip spent nine years at VF Corporation, evolving supply chain strategy across several global brands to deliver transformational business change. While living in Asia, Chip worked to build a comprehensive sourcing strategy for Timberland, rebuilt supply chain fundamentals at Vans and lead global supply chain evolution through brand transition and Covid-19 for The North Face.  
  
Today, Chip applies his knowledge and passion for business transformation to help Arc'teryx excel in supply chain. Chip's investment and commitment to sustainability is tangible. He works toward realizing these commitments in supply chain by capitalizing on the company's innovative resources, such as ARC'One, the company's local manufacturing facility.  
  
Passionate about fitness and the outdoors, Chip is based in Palm Springs and often enjoys local hikes in search of cooler air. A long-time coach of CrossFit and Olympic weightlifting, Chip's dedication to fitness translates into a love of nature, whether he's hiking, biking, sky diving or scuba diving during his travels with his wife, Holly.