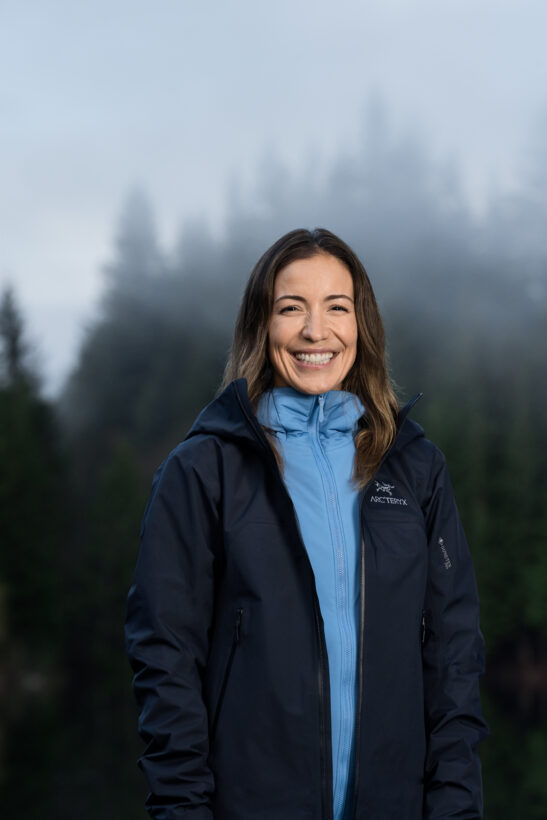 Michelle Armstrong has been a part of Amer Sports since 2019, bringing her unique abilities to lead dynamic and high-growth strategies along with a strong background in financial planning and analysis. Since April 2021, Michelle has been Chief Product Officer for Arc'teryx, and in this role has helped transition Arc'teryx into a truly global brand, developing, leading and mentoring teams to create a deeper connection with our guests and communities worldwide. She is passionate about building world-class business models by connecting great people to great product. From Michelle's perspective, the separation between work and life is as grey as Vancouver's weather. Finding a brand like Arc'teryx, which stands for her same values, was an important driver for her joining our community. 
Trained as a Certified Professional Accountant (CPA), she has maneuvered from a public practice at PricewaterhouseCoopers in 2006 to establishing and growing lululemon into a worldwide brand, and most recently developing product, distribution and merchandising strategies as the VP of Product for Saje Natural Wellness. 
Growing up in a small northern town, Michelle feels at home being surrounded by mountains and trees. A wife, mother of two, skier, runner and believer in the restorative power of time spent in nature, Michelle is honoured to wake up every day and help create product for people that allows them to experience the growth promoted by being outside.